Various nano-particles (NP) of metal, ceramic, and carbon are applied to IT, energy, printed electronics and many other industries. In order to make the best use of NP's own properties, it is critical to make NP ink or paste with high dispersibility.
However, the meaning of high dispersibility is diverse and complex, i.e.,
- protecting agglomeration/aggregation between particles
- homogeneous mixing of particles in multi-particle system
- filtering out of abnormal particles or impurities
- chemical matching among solvents, dispersing additives, and binders
- suitable rheology for casting or patterning process
- no phase separation and long shelf-life

Through understanding of materials and specialized dispersion knowhow, FM provides suitable NP dispersion (slurry, slip, ink, paste, or coating solution) and customizes them according to application and each pattering process.
Rheology control according to patterning process and application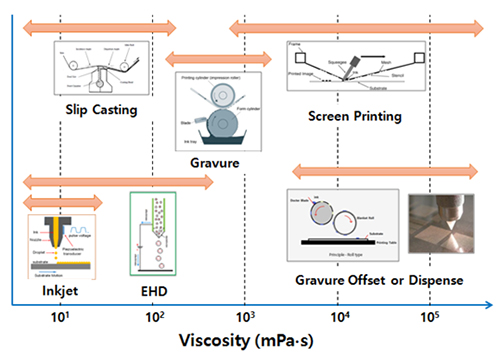 Removing aggregates and/or agglomerates by
1) selecting optimum dispersant according to type of NP, type of binder, and solvent,
2) utilizing proper type of dispersing or milling (machine and process conditions),
3) and fine filtering.

Removing aggregates and/or agglomerates by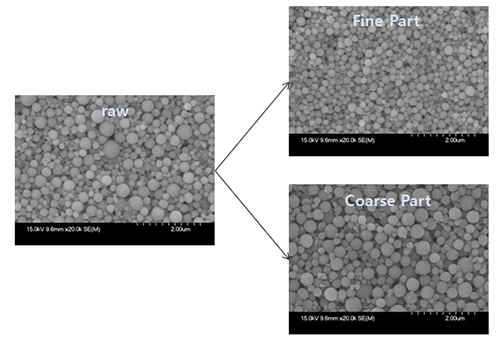 Filtering coarse particles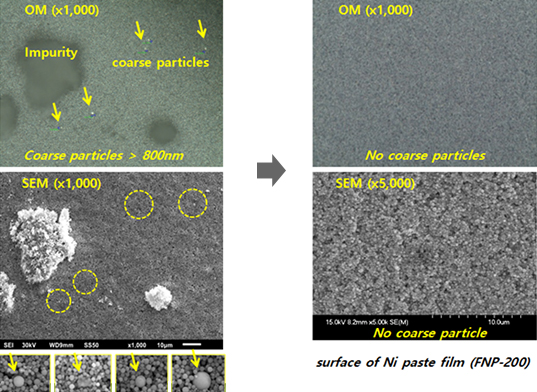 Homogeneous dispersion of particles in multi-particle system